News & Reviews
Praise for Mary Lou's debut album "We'll Tell Stories," a Top 15 hit on the FAI Folk Chart with songs played on more than 200 radio stations.
"A powerful bilingual salute to freedom, determination, and remembering our history." —IndiePulse Music
"Packed with rich storytelling ballads." —Americana Highways
"An impressive debut…Travels well with Jackson Browne, Laura Nyro" —Take Effect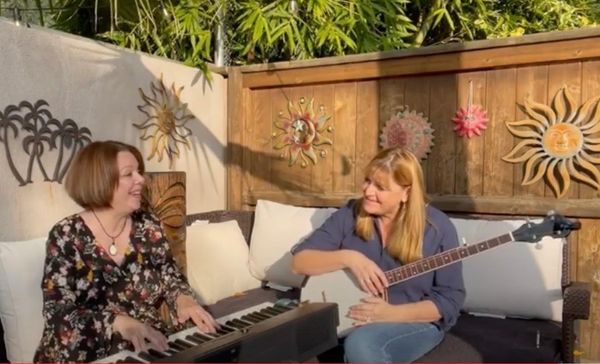 Mary Lou Fulton's first single won a national contest, and the new singer-songwriter is building on that success with her critically-praised debut album, We'll Tell Stories.
Her personal and political songs are shaped by her life as a journalist at The Los Angeles Times and The Washington Post, as a social justice advocate and daughter of a Mexican immigrant.
Mary Lou's music takes on some of the big themes of our time - patriotism, the immigrant experience and living through a pandemic - in a personal and hopeful way.  Her "songs make you think while you're humming along," said John Kereiff of The Rock Doctor music site. 
With thoughtful lyrics and a "voice that really shines," according to Americana Highways, Mary Lou's music is now appearing on playlists alongside artists she admires including Jackson Browne, The Chicks, Crys Matthews, Mary Gauthier and Linda Ronstadt.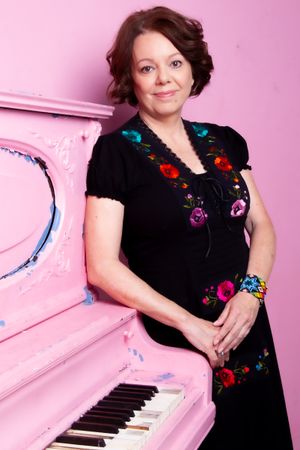 Mary Lou grew up in the border town of Yuma, Arizona, in a bilingual bicultural home.  She was surrounded by the traditional country music of her father, an accomplished bass and steel guitar player, and learned to play the piano as a child. 
A lifelong choir singer, Mary Lou began writing songs just a few years ago. Her songwriting talent was immediately recognized by the Renaissance Artists and Writers Association, which selected her very first single "Not Going Back," as the winner of its annual Songs for Social Change contest in 2020.    
Currently living in Los Angeles, Mary Lou also was a featured vocalist on "America, Our Home" by the Tucson-based Ronstadt Generations led by Linda Ronstadt's late brother, Michael.